LET'S GO TO TOKYO OLYMPICS!
JAPANESE GOVERNMENT STARTED GO TO TRAVEL CAMPAIGN. IT MIGHT WIDEN CORONA OUTBREAKS IN JAPAN. IF PM ABE WISHES TOKYO OLYMPICS, HE MUST CHANGE THIS CAMPAING TO GO TO OLYMPICS!
Are you sure, Prime Minister Abe? Would you like to host Tokyo Olympic Games 2020 next year? Japanese Government started GO TO Campaign from 22nd of July. Originally this campaign is to be realized "after" Covid-19 will has converged. For that purpose, Japanese Diet discussed on this issue for the sake of recovery of economic situations due to Covid-19 pandemic. On 1st of June emergency declaration was lifted, after that, the number of people infected by Covid-19 continues to increase. Under such circumstances, it is to be as clean as day that the spread of infection stated above must be enlarged more and more by this Campaign which stimulates Japanese to go to travel in Japan. GO TO Campaign subsidies the domestic travels of Japanese by the Government.
If Mr. Shinzo Abe, Prime Minister of Japan, seriously intended to welcome Tokyo Olympics 2020 one year later, it must be urgent mission for Japan as a host country to converge Covid-19 as soon as possible.
Public opinions say that inhibition of Covid-19 pandemic was delayed because of Tokyo Olympics. However, I think if the Japanese Government lost no time to take the very quick steps such as lockdowns and appropriate PCR tests on the beginning of February, the situation should be very different from the current condition.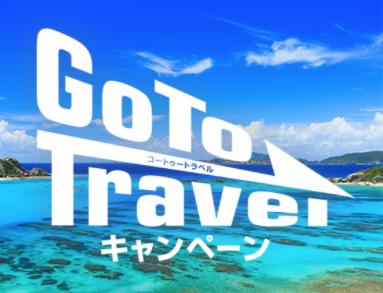 Mr. President Thomas Bach, the International Olympic Committee, esteemed highly the organizing ability of Tokyo OCOG and I supposed that he believed that they would show remarkable skills to converge Covid-19. That is why he had been delivering the optimistic message to the world. "We are going to Tokyo 2020 according to original schedule". When PM Abe asked IOC President Bach to postpone Tokyo Olympics for about one year on 24th of March, Mr. Bach should like to believe Japanese Government would devote their own energies to the inhibition of the corona outbreak from that day to realize Tokyo Olympics in next year.
On 17th of July, the 136 IOC session was held with first ever remote meeting and the OCOG for Tokyo submitted the draft of sports schedule of Tokyo Olympic and Paralympic Games modified for 2021. As Mr. Muto, Secretary General of OCOG, stated that Japanese Government, City of Tokyo and OCOG would be unified to deal with Corona Virus pandemic, IOC recognized their proposal. Just five days after this decision, Japanese Government started the GO TO Campaign on the day before 23rd o July, one year to go to Tokyo Olympics.
If Olympic Games were just an international complexed competition, it was very natural to give up such an event without safety and security. However Olympic Games contains 126 years with ambition and passion to contribute itself for better and more peaceful world through sport. For the realization of better world, we can utilize the Olympic Games. For example, London Olympics 2012 created 110,000 jobs. It situated the main Olympic venues in the most insecure and degraded areas. But after the Games, the areas were renovated and became the very fascinating towns.
Now if the Japanese Government would take responsibility to control the corona outbreak putting the world into anxiety as one of the tasks supporting Tokyo Olympics, the way to the goal should be the model for proceeding of the virus infection inhibition in the future. For that purpose, due amount budget must be poured into it. The additional budget for GO TO Campaign amounts to approx. 17 billion USD (1679.4 billion yen). It is enough for GO TO Olympics!
Ryoichi Kasuga
Sport Philosopher
This article is translated from the weekly columns "Kritik der praktischen Olympisums" contributed by Ryoichi Kasuga in Nikkan Gendai.
コメント